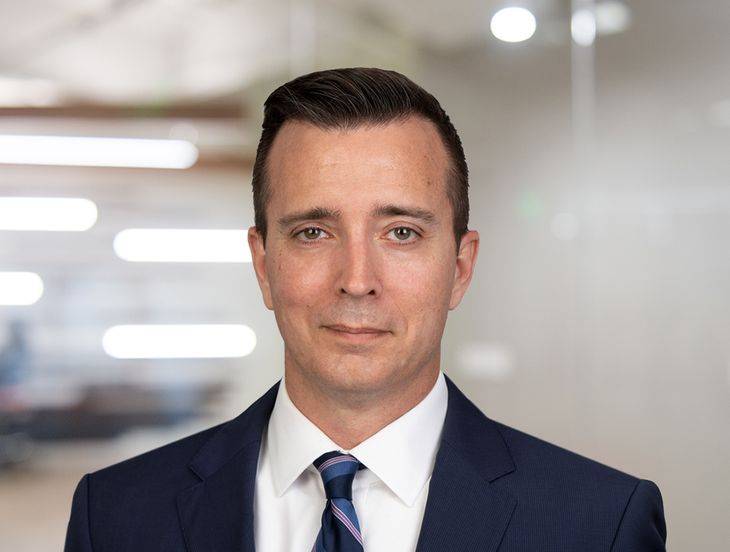 James C. Fessenden
Partner
Jim Fessenden is a partner in the firm's San Diego and Irvine offices. Jim represents employers in all aspects of employment law with a particular focus on employment litigation. His successes in employment litigation are numerous and well-documented. Examples include:
Complete defense award in arbitration on behalf of Fortune 500 company against claimant alleging national origin discrimination and breach of contract; claimant's last settlement demand before arbitration was $680,000;

Complete summary judgment on behalf of international amusement park company in national origin and ancestry discrimination case;
Complete summary judgment on behalf of life sciences staffing company in religious discrimination case;
Complete defense award on employee's misclassification claims on behalf of national energy services company;
Complete dismissal of class action claims brought against luxury automotive dealership;
Zero-dollar walk-away settlement in racial discrimination case days before hearing on motion for summary judgment;
Dismissal of all class claims in complex wage and hour case on behalf of international Fortune 200 company;
Denial on plaintiff's motion for class certification in meal and rest break class action;
Complete defense verdict on behalf of technology company in jury trial for pregnancy and gender discrimination;
Complete defense award on behalf of international restaurant chain in arbitration against manager alleging misclassification and overtime claims;
Dismissal of class action fraud claims brought against international logistics company;
Dismissal of all class claims brought by a transportation driver; and
Summary judgment on behalf of restaurant chain in disability discrimination case.
Jim also has unique experience in representing clients against governmental investigations and charges. He has successfully represented clients in investigations led by the United States Department of Labor, the United States Office of Federal Contract Compliance Programs, the California Division of Labor Standards Enforcement, Cal-OSHA, and the Employment Development Department, among others. Jim represented a Fortune 200 company in a multi-day hearing on whistleblower claims, resulting in a complete defense award. Jim also led the defense of an international logistics company in a two-year investigation led by the United States Office of Federal Contract Compliance Programs, which threatened its business relationship with the federal government. The company was completely exonerated, which preserved its ability to continue its business with the federal government.
Jim has substantial experience representing clients in unique employment relationships, particularly against allegations of joint employment, and co-employment. He regularly represents staffing companies, PEOs, and large companies with complex business models.
Jim's successful litigation practice also makes him a go-to resource for the firm's clients seeking preventative advice. Jim regularly counsels clients through difficult terminations, drafts complex pay and bonus plans for executives, and creates policies designed to protect the firm's clients.
Jim has been included in San Diego Super Lawyers - Rising Stars in 2015, 2016, 2017, 2018 and 2019.