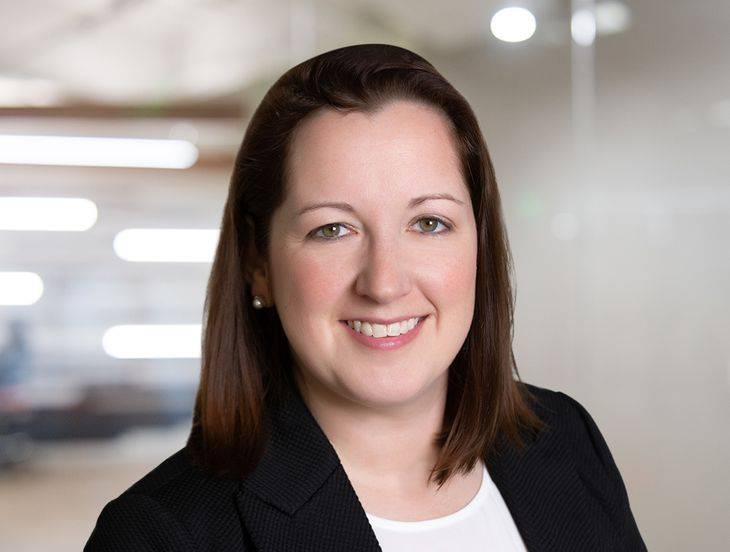 Sarah E. Moffett is a partner in the firm's Denver office and Washington, D.C. Metro office located in Arlington, Virginia. She is a nationwide litigator who has successfully defended hundreds of employers facing employee claims before state and federal courts and arbitration panels. While Sarah routinely handles all aspects of employment law, her clients rely on her to provide top-notch legal defenses to complex claims and to find business solutions to legal problems.
Specifically, Sarah's litigation practice involves representing employers in a wide variety of employment matters, including defense to claims of disability discrimination under the Americans with Disabilities Act, age discrimination under the Age Discrimination in Employment Act, purported violations under the Family Medical Leave Act and Fair Labor Standards Act, and harassment and discrimination on the basis of race, gender, religion, and national origin or retaliation arising under Title VII of the Civil Rights Act of 1964 and 42 U.S.C. § 1981, as well as claims arising under local and state laws. She also has represented numerous clients facing investigations by the United States Department of Labor, the Equal Employment Opportunity Commission, and related local and state agencies. Sarah also represents companies before the Financial Industry Regulatory Authority (FINRA, previously the NASD) to address arbitration claims for securities industry Form U-5 defamation and related claims.
In addition to litigation, Sarah counsels employers and assists company management by advising on matters involving personnel policies, hiring, training, discipline, terminations, reasonable accommodations, protected leave, complaints, and regulatory compliance. She also has substantial experience conducting internal investigations as an independent fact finder on behalf of companies.
Sarah was named to Lawdragon's 500 Leading U.S. Corporate Employment Lawyers in 2021 and Benchmark Litigation's nationwide list for "Top Litigators Under 40" in 2017 and 2018. She was also selected for inclusion in Super Lawyers – Rising Stars in Virginia in 2012, 2013, 2014, 2015, and 2016, and in Washington, D.C. in 2013, 2014, 2015, and 2016. In 2016, Sarah was selected to be a Fellow for the Leadership Council on Legal Diversity.