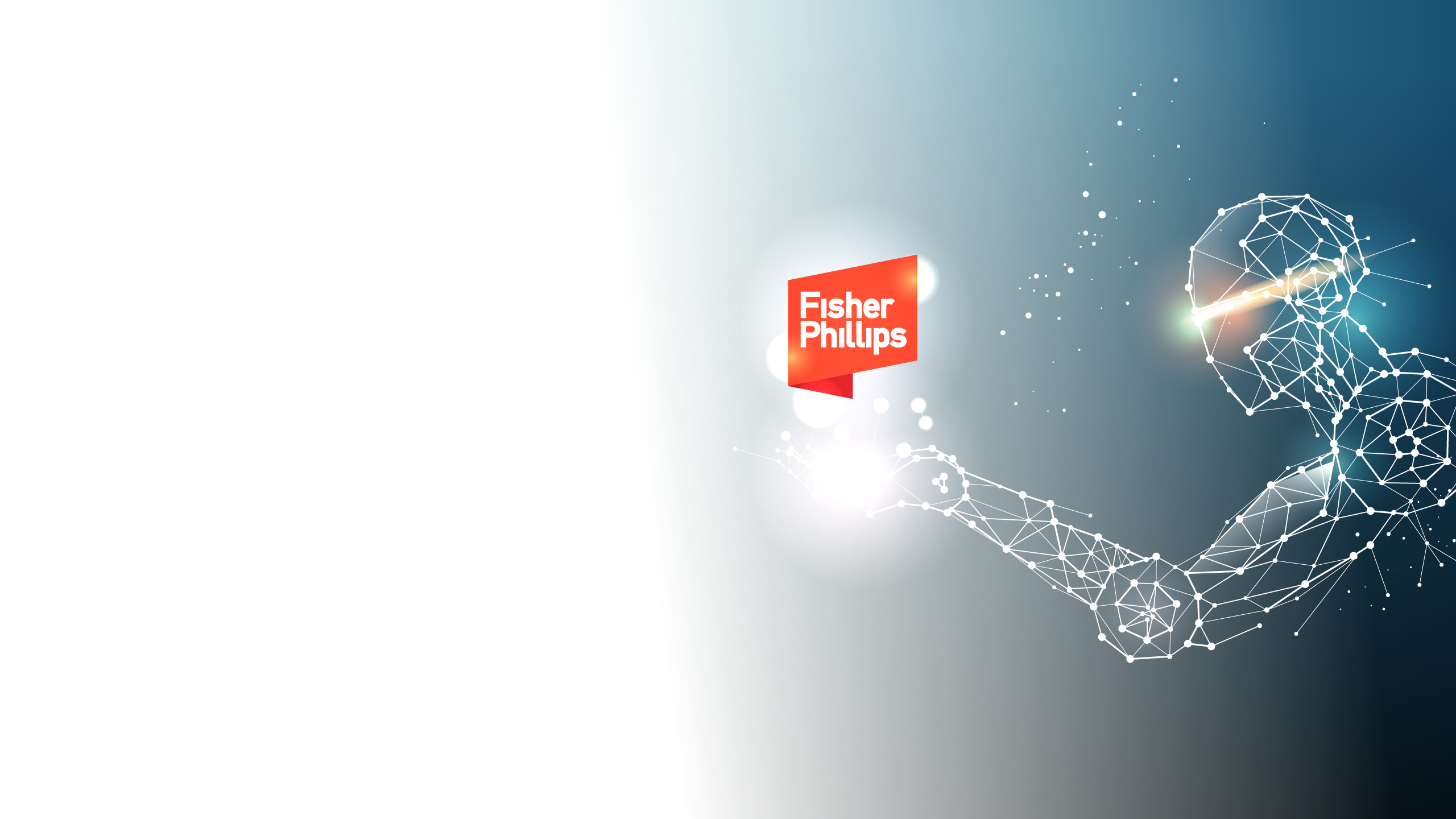 AI Strategies @ Work: Preparing Business Leaders for Tomorrow Agenda
To register for this conference, please click here. 
WEDNESDAY, SEPTEMBER 27
2:00 PM to 5:00 PM EST
AI Laboratory Open House 
Immerse yourself in the world of innovation at our exclusive AI Laboratory Open House, held the afternoon before the conference begins for early arrivers. This unique event offers attendees a hands-on opportunity to explore cutting-edge AI technologies and witness products in action. You'll meet with top AI product experts and experience firsthand the transformative power of AI solutions tailored to your business. Engage in live demonstrations, ask questions, and gain valuable insights into the latest advancements shaping the future of work.
For a full list and description of products and product experts, click here.

5:30 to 8:00 PM
Welcome Reception and Address from Congressman Ted Lieu
Join us for a welcome reception featuring a keynote address by Representative Ted Lieu (CA-36), a member of the House Artificial Intelligence Caucus and one of the nation's most prominent voices on proposed AI legislation. The reception will provide a unique opportunity for business leaders to connect with peers and AI industry insiders in a relaxed setting, setting the tone for the conference ahead.
Featuring heavy appetizers and open bar.


THURSDAY, SEPTEMBER 28
8:00 AM to 5:00 PM EST
7:30 AM – 8:30 AM
Breakfast
Sponsored by Fisher Phillips Women Initiative and Leadership Council (WILC)


Morning Session: Setting the Stage 
8:30 AM – 8:45 AM 
Welcome to the Age of AI in the Workplace  
The future is here. AI will transform every aspect of our lives the same way the Internet did just a few decades ago – including the workplace. Will your organization be a follower or ahead of the pack? And will you go along for the ride or lead the charge at your business? The Chair of Fisher Phillips will welcome you and set the stage for today's conference. Welcome to the future, we're glad you could join us!  


| | |
| --- | --- |
| |  John Polson, Chairman & Managing Partner, Fisher Phillips |

8:45 AM – 9:15 AM
AI Demystified: Decoding its Impact on the Modern Business World 
Let's all get on the same page. Some of us use AI every day, others can't even spell ChatGPT. This opening session will take a peek behind the curtain to explain how AI and Generative AI will transform your operations and job roles.



9:15 AM – 10:00 AM
The Intersection of AI and Human Capital Management 
Human capital management will be radically transformed by AI as perhaps no other field – while workers are afraid of being replaced by robots. How are HR functions across the country using AI – and how should they be using it? 


| | |
| --- | --- |
| |  Rich Meneghello, Chief Content Officer, Fisher Phillips |
| |  Alexander Alonso, PhD, SHRM-SCP, Chief Knowledge Officer, SHRM |
| |  Ashlie Plants, Ph.D., Lead People Scientist, Sapia |
| |  Nathan Mondragon, Chief Occupational Psychologist, HireVue |

10:00 AM - 10:15 AM
Networking Break 

Regulation Overview
10:15 AM – 11:15 AM 
Keynote Address: A Conversation with EEOC Commissioner Keith Sonderling About the Future of AI at Work 
There is perhaps no better keynote speaker in the country to discuss the intersection of AI and the workplace than EEOC Commissioner Keith E. Sonderling. Since joining the EEOC, one of Commissioner Sonderling's highest priorities is ensuring that AI is designed and deployed consistent with long-standing civil rights laws, publishing numerous articles on its benefits – and potential harms – and frequently speaking globally on this emerging issue. During this keynote address, Commissioner Sonderling will review the federal government's position on the role of AI in the workplace, provide a glimpse into the future – and answer your most pressing questions on the subject. 



11:15 AM – 12:00 PM 
Futurecasting 2033: What AI Regulation Will Look Like in 10 Years – and How to Leverage it to Your Competitive Advantage   
Lawmakers and regulators from all corners are furiously working to get a handle on AI, and this will soon lead to a patchwork of laws adding to your compliance burden. We'll clear through the clutter and offer a vision for what AI regulation will look like over the next decade – and how you can position yourself to succeed in the fast-changing world. 



12:00 PM - 12:20 PM
Networking Break 

Lunch Conversation
12:20 PM - 1:05 PM
Lunchtime Talk: AI in the Real World
Want to learn about the practical strategies companies are taking to deploy AI in order to find efficiencies and improvements? There's no one better than the CEO of Vensure Employer Services, Alex Campos, to lay out a vision for the real-world solutions now at your fingertips. A transformative leader with a proven track record of steering multiple successful organizations, Alex is especially skilled at integrating new technologies into his business plans to maximize benefits and get bottom-line results. Pat Cleary, President and CEO at NAPEO, will interview Alex during this lunch session so you can learn from his cutting-edge experience.


1:05 PM - 1:15 PM
Networking Break 


Early Afternoon Session: AI Dangers 
1:15 PM – 2:00 PM 
AI Nightmares: What Keeps the C-Suite Up at Night – and Effective Strategies for Risk Mitigation 
A few years ago, your worst nightmares might have involved old-fashioned data breaches or class action lawsuits. Those seems like child's play compared to AI-fueled deepfakes and phishing scams, crippling copyright claims borne of AI use, data poisoning, and data privacy and trade secret horror stories. This panel will open your eyes about some of the hidden dangers – but offer you practical solutions to keep you safe. 


2:00 PM– 2:30 PM
Bad Robot! Addressing Bias, Discrimination, and Algorithmic Accountability 
You can't escape responsibility by simply pointing the finger and blaming AI programming for discriminatory misdeeds. It's up to you to make sure your AI model supports your organization's commitment to diversity, not to mention your compliance goals. This session will highlight some common dangers and offer a clear blueprint for success, including an examination of bias audits. 


| | |
| --- | --- |
| |  Amanda Blair, AI Practice Group, Fisher Phillips  |
| |  Matt Boutte, Senior Data Science Consultant, SolasAI  |
| |  Eric Dunleavy, Vice President, Employment and Litigation Services, DCI Consulting |
| |  Guru Sethupathy, Co-Founder, CEO, Fairnow.AI |

2:30 – 2:45 PM
Networking Break 

Mid-Afternoon Session: Looking to the Future
2:45 PM – 3:30 PM 
Industry Perspectives: Exploring AI's Impact Through the Eyes of Leaders 
You'll gain valuable knowledge learning how key industries are adopting AI into their everyday operations, giving you a new perspective on how your own organization will soon be impacted – and could position itself to take advantage of the ongoing revolution. 


| | |
| --- | --- |
| |  Moderated by John Polson, Chairman & Managing Partner, Fisher Phillips |
| |  Darth Vaughn, Litigation Counsel + Legal Innovation Lead, Ford Motor Company |
| |  Lesley (Pate) Marlin, Associate General Counsel, L&E, Financial Industry Regulatory Authority (FINRA) |
| | John Davis, Chief Commercial Officer, Twin Health |

3:30 PM – 4:15 PM 
Tying It All Together: Keynote Address by Prof. Shlomit Yanisky-Ravid 
Our second keynote address will tie together various AI challenges as we near the end of the day. Prof. Yanisky-Ravid, recognized as the world's "foremost thinker on AI and copyright," will put it all into perspective by examining the ethical and legal global challenges that await a world just starting to be transformed by this new technology. What does AI mean for the future of works generated by AI? For human creativity? For workplace dynamics? For industries that use AI? For privacy and equality? Professor Shlomit Yanisky-Ravid, who teaches at Fordham Law, is the Head of advanced legal study on "Commercial Law, High-Tech and Technology, at Ono Law School, I-L, and is a Yale Law Research Fellow, will provide you with a roadmap for how the future world might shape out from intellectual property lenses and beyond. 



4:15 PM – 4:45 PM 
Prompt Engineering Workshop: Basic Tools Can Bring Advanced Results 
Most businesses rely on efficient use of two critical resources: time and money. Generative AI promises to revolutionize both. This workshop, led by the co-founder of AI Tool Report – one of the top and fastest-growing AI newsletters in the world – will teach you how to start leveraging the two most popular generative AI models: ChatGPT and Midjourney. Together, they can take the lion's share of administrative and design work, whether you're streamlining an existing process or spearheading a new venture. By the end of this session, you'll gain a powerful set of new skills you can put to use right away. 



4:45 PM – 5:00 PM
Closing Remarks: Where Do You Fit In?   
We'll wrap up by putting everything into perspective. This conference will have launched you to a new level when it comes to understanding how AI can benefit you and your organization. So what's next? And where do you fit in? 


| | |
| --- | --- |
| |  John Polson, Chairman & Managing Partner, Fisher Phillips |