Diversity News and Events
2017 Ask-A-Lawyer-Day
The Young Lawyers Division of the North Carolina Bar Association is pleased to provide free legal consultation to citizens through the annual Ask-A-Lawyer Day on Saturday, April 22, 2017. Co-chairing this event is Attorney Sidney Minter, who has helped secure 7 locations across the State of North Carolina where volunteer attorneys will be answering legal questions for members of the public.
Attorneys will be available to answer questions at the following locations: Burlington, Burnsville, Chapel Hill, Charlotte, Greensboro, Raleigh/Cary and Wilmington.
To learn more about this event and its locations, please click here.
Georgia Association of Black Women Attorney's on Gender Equity in the Workplace
Natasha Banks and Stacey McReynolds hosted a luncheon March 30, 2017 in the Atlanta office with the Georgia Association of Black Women Attorney's on Gender Equity in the Workplace. The panelists included our own Mairen Kelly, Keisha Hudson, Chair and Lead Instructor of Paralegal Studies at Atlanta Technical College, and Professor Greg Lewis, PhD, Georgia State University, Andrew Young School of Policy Studies. The moderator was Adwoa Ghartey-Tagoe Seymour of Cox Enterprises, Inc. The discussion focused on the legal and the dynamic issues related to gender equity at places of employment, what "gender equity" means in the current climate, the protections available to the employer and the employee, the history and current trends of gender equity, and whether gender equity is only about equal pay and promotion. Over 30 individuals attended including the current president of GABWA, Ms. Tori Silas, and the incoming president for the Georgia Association for Women Lawyers ("GAWL"), Ms. Michelle West. GABWA offered CLE credit for this event as well.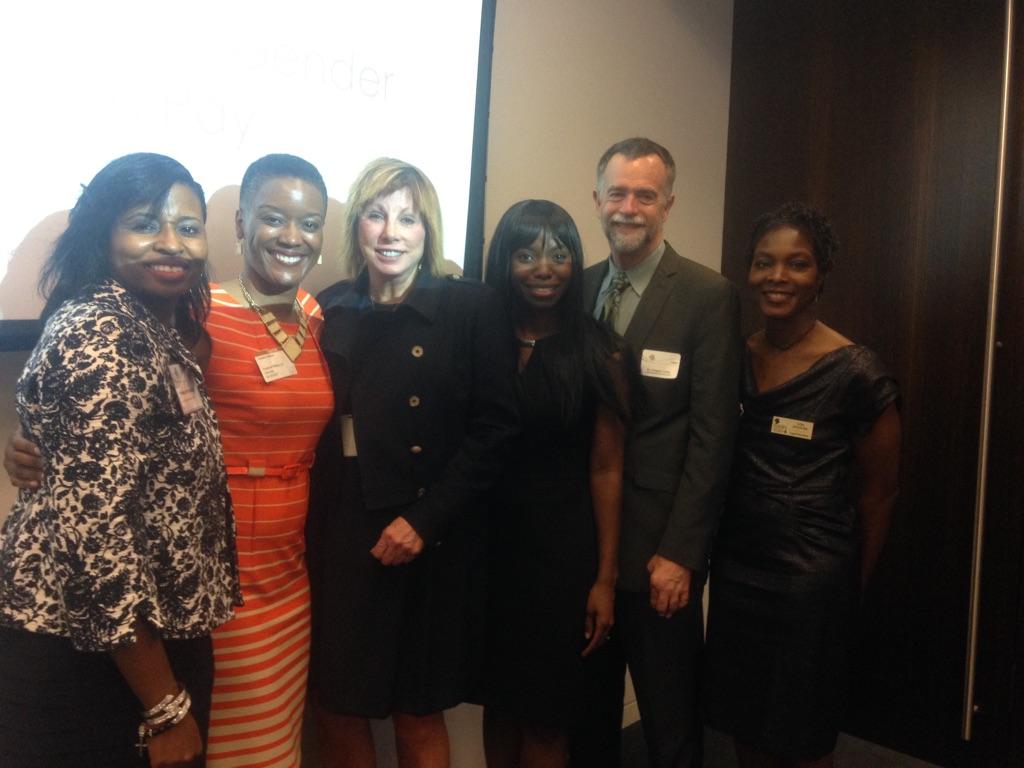 Janet Hendrick to Speak at Inaugural Texas LGBT - Allies Diversity Summit Series
Attorney Janet Hendrick will be speaking at the Inaugural Texas LGBT - Allies Diversity Summit Series in Dallas, TX on May 18, 2017.
This event will promote the advancement of work place equality for Gay, Lesbian, Bisexual and Transgender people while providing valuable discourse to today's leading organizations.
Sidney Minter Co-Chairs 4ALL Statewide Service Day in Charlotte
Sidney Minter co-chaired the Charlotte call center for the 10th Annual 4ALL Statewide Service Day on Friday, March 3. As part of a public service program of the North Carolina Bar Association Foundation, more than 500 attorneys – from Legal Aid of North Carolina, Legal Services of Southern Piedmont and private practitioners – volunteered to staff seven call centers statewide. WBTV – which has served as the Charlotte 4ALL media partner for the past 10 years – hosted the Charlotte site where more than 70 volunteer attorneys answered calls from the public.
Fisher Phillips Honors JoAnne Epps with Business Leadership in Diversity Award
Temple University's Executive Vice President and Provost JoAnne Epps was recognized for her commitment to law education, student success, diversity and social justice. Fisher Phillips Partners Lori Armstrong Halber and Rick Grimaldi presented the award at a reception hosted by the firm on December 12, 2016 in New York City during Pennsylvania Society Weekend.
Restoring the Roundhouse - March 13, 2015
Nesheba Kittling was featured in the Chicago Daily Law Bulletin article "Restoring the Roundhouse" on March 13, 2015.
The article featured a picture of Nesheba speaking to the crowd gathered at the DuSable Museum of African American History's Roundhouse expansion project fundraiser on Feb. 26. The event was hosted by the Cook County Bar Association and organized by Fisher & Phillips LLP. The Roundhouse was built in 1880, designed by Daniel Burnham and is being restored by the museum after sitting vacant for over 50 years while it was used as storage by the Chicago Park District.