PDF
Our firm's commitment to diversity and inclusiveness continues to grow. The governing body of our firm, including our Management Committee and the Regional Managing Partners from each of our offices, met in late 2014 to discuss the strategic vision for our firm through 2020 and beyond. We are proud that Diversity and Inclusiveness initiatives topped the list of issues identified as being vital to the success of Fisher Phillips.
Our Diversity and Inclusiveness (D&I) Vision Statement mandates that by 2020, we will have gained a deserved national reputation as a firm devoted to diversity and inclusion, earned by recognized improvements in every rank and category of the firm. We know that in today's world, it is critical to any law firm's success to be seriously committed to diversity and inclusiveness. We have long been committed, and we've been making progress, but we've not yet earned a national reputation for it. We want to change that. Now.
Our D&I Committee enthusiastically has accepted the charge, working to implement a new set of action items that include:
Naming our first Chief Diversity Officer, Firm Partner Regina A. Petty who will provide leadership, vision and strategic direction to advance the diversity and inclusion values of the firm.

Rolling out a new firm-wide survey to ensure all of our attorneys are given the opportunity to voluntarily self-identify the diversity they bring to our firm, whether it be their race, gender, national origin, disability, LGBTQ identification, veteran status, and any and all other categories under our umbrella of diversity and inclusion.
Using our New Lawyer Survival Skills Program for diverse law students developed by our Denver and Irvine offices as a model to develop and institute a superior orientation and survival skills program for all new associates, while simultaneously expanding the external reach of our program on a national scale.
Dramatically increasing retention by specifically identifying our diverse attorneys for succession planning while preparing them for the many leadership opportunities within our firm (for example, assistant local leaders, assistant practice group leaders, assistant committee chairs, and new committees requiring new leaders). We've adopted a "Stop and Think!" approach to filling leadership roles. When each opportunity arises, we ask, "Is this an opportunity to appoint a diverse candidate?"
Working directly with our Associate Development and Retention Committee to improve mentor and sponsor opportunities for diverse attorneys throughout our firm.
Making our Inclusiveness Checklist an integral part of our annual performance evaluation of all partners and, ultimately, all attorneys. That checklist, which measures our partners' involvement annually in D&I activities, became part of the evaluation process for all firm leaders beginning in 2015.
Continuing to actively recruit diverse partners, identifying opportunities throughout the country to increase diversity in all our offices.
We are proud of our tradition of inclusion, and are working to expand upon it. We recruit, hire, develop, retain, and promote the best attorneys and staff at all levels – regardless of race, color, ethnicity, gender, religion, age, LGBTQ identification, marital status, disability, background, or viewpoint. This commitment starts with the firm's Chairman, Roger Quillen, and extends throughout our work environment.
The Fisher Phillips D&I Committee is committed to developing and expanding the firm's talent, relying on our unshakeable belief that being inclusive and incorporating diversity in its broadest sense strengthens our ability to serve our clients by making us more capable of addressing and providing critical insights regarding today's workplace. The Committee, composed of attorneys from across the country, represents a broad spectrum of the differences in ethnicity, race, gender, religion, sexual orientation, disability, backgrounds, and viewpoints. The Committee goals can be summarized in five key initiatives:
Ongoing firm-wide education on diversity and inclusiveness issues and programs;
Lateral recruitment, including a lateral hiring strategy designed to build a diverse workforce across all experience levels of the firm;
Retention and advancement, including the development of a firm-wide mentor, sponsor, and training program that ensures support and development for all attorneys;
Community outreach that will increase our support of and connection with diverse businesses, professional organizations, and underprivileged communities; and
Identification and recruitment of top-tier diverse candidates graduating from law school who will enrich our firm.
If our focus and commitment appeal to you, we invite you to join us.
Profiles in Diversity
Few things better exemplify the diversity of our firm than the personal experiences of our attorneys, whether they joined the firm directly out of law school or later as lateral associates or partners. The following examples illustrate those experiences: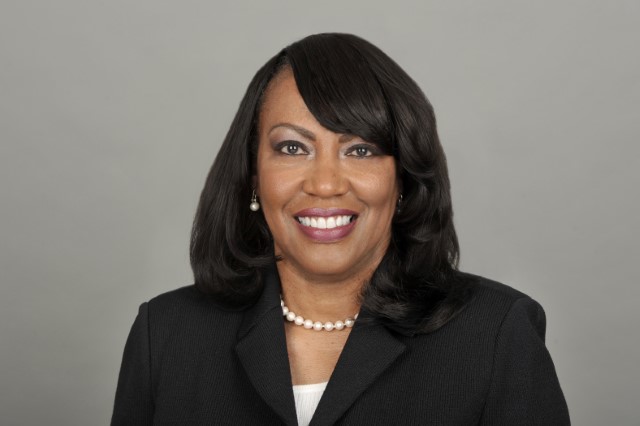 Regina Petty - Chief Diversity Officer & Partner, Los Angeles | San Diego

I am honored to have this opportunity to play a key role in managing change within Fisher Phillips to enhance our firm's efforts to achieve the highest standards for success with respect to diversity in the legal profession. I look forward to being a compelling voice for the cultivation of a work environment committed to the robust pursuit of diversity and inclusion in the entire organization.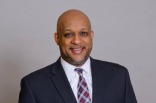 Clarence Belnavis - Partner, Portland Office

Fisher Phillips has always encouraged me to continue to develop personally and professionally. At no time have I felt that my background has been anything other than an asset. The firm truly does subscribe to the view that it has strength in the diversity of its attorneys. I have been a managing partner for my office, served on several firm committees, led various client teams and been given many opportunities to expand my practice. In short, I am encouraged by the fact that the firm is invested in my success.

J. Randall Coffey - Partner, Kansas City Office
Although many law firms claim to be accepting and tolerant, my personal observations reveal that it is definitely true of Fisher Phillips. The firm provides what every diverse attorney wants: an environment that is helpful and encouraging; that evaluates individuals on the merit of their work; and that is dedicated to finding ways for those who work here to flourish – regardless of race, gender, sexual orientation, or other personal characteristics.

Shanon Stevenson - Partner, Atlanta Office

As a first generation Indo-Canadian, a working mother of two, and an attorney who handles immigration matters for companies and clients all over the world, Fisher Phillips' commitment to recruiting, training, retaining and promoting its attorneys and staff members regardless of gender, race, ethnicity, national origin, physical ability, sexual orientation or gender identity was paramount in my decision to join the firm. The firm shares my belief that having our firm reflect the diversity of the world in which we practice has positive business, economic and social consequences for our firm and our communities. The firm appointed me to represent the Atlanta office on the firm's Diversity Committee, sponsored my attendance at the Leadership Institute For Women of Color Attorneys, invests in my business development, provides me with opportunities to participate in RFPs, and supports my memberships in minority bar associations. Most importantly, the firm fosters a work environment where varied points of view are valued - which only enhances our mission to serve the diverse needs of our global clients.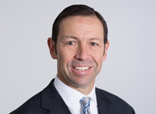 Todd A. Fredrickson - Partner, Denver Office
I joined Fisher Phillips as Regional Managing Partner of the firm's Denver office. Prior to joining the firm, I worked closely with Fisher Phillips' attorneys for over a decade. During that time, I learned that, not only is the firm genuinely committed to diversity, but it is also committed to investing in me as a Latino attorney and to giving me the tools and resources to continue to build my practice and the firm's presence in the Rocky Mountain Region. These factors had a huge impact on my decision to join Fisher Phillips.
Recruitment & Retention
Although we are proud of the number of diverse attorneys at our firm, those numbers alone don't tell the whole story. Our emphasis on diversity and inclusiveness is reflected in many other ways, including the way we recruit, our training and development programs, and our participation in activities across the nation.

We actively participate in diversity job fairs, including the Southeastern Minority Job Fair, which has led to our hiring several attorneys of diverse backgrounds. We also participate in the Atlanta Bar Association's Diversity and Minority Clerkship Program, where we hire a first-year law student for a summer clerk position. We work with the Council on Legal Education Opportunity (CLEO) job fair, and regularly interview at law schools with large populations of diverse law students. In addition, our network of recruiters specializes in finding diverse attorneys.

Aggressively recruiting diverse candidates is just a start: we also make every effort to retain our attorneys. Our firm-wide mentoring system pairs each associate with a partner-mentor. In addition, we currently are formalizing our sponsor program to provide additional support and resources. The Committee members are also available to help associates with their questions or concerns.

We've developed comprehensive training programs that address not only specialized legal skills in the workplace law practice, but also general skills such as client communications and business development – core skills for preparing associates to fulfill roles as partners and leaders.

We also regularly sponsor and participate in a number of diversity initiatives in our communities and host in-office events, such as our New Attorney Survival Skills Program, for law students and young attorneys from diverse backgrounds. These events are designed to help young attorneys learn how to succeed as associates. Additionally, we provide scholarships and participate in conferences devoted to diversity and inclusiveness issues.

Finally, many of our lawyers are members of, and serve in leadership positions in local and national organizations that help promote diversity and inclusion in the legal profession. These include:
Leadership Council on Legal Diversity
Minority Corporate Counsel Association
Center for Legal Inclusiveness
Corporate Counsel Women of Color
National Conference of Women's Bar Association
Annual Lavender Law Conference
National Asian Pacific American Bar Association
National LGBT Bar Association
National Native American Bar Association
Hispanic National Bar Association
National Bar Association
National Employment Law Council
An array of state and local D&I-related organizations
Women's Initiative and leadership Council
The Fisher Phillips Women's Initiative and Leadership Council Strives to Advance Women Within the Firm and in the Legal Community
Fisher Phillips greatly values the importance of having women leaders throughout the firm, the legal profession, and in our communities. The firm has a long history of promoting women.
Our firm's commitment to diversity is nearly a half-century old. Our first woman partner was Margie Pitts Hames, hired in 1962. She was soon joined by Dorothy Toth Beasley, who later served as a judge on the Georgia Court of Appeals. In 1973, Ms. Hames and Judge Beasley made legal history by being the first women attorneys to argue both sides of a case in the U.S. Supreme Court. The case was Doe v. Bolton, a companion case to Roe v. Wade. Although both were at different firms at the time, Ike Fisher, one of our founders, referred to the historic argument as one of the proudest moments of his career.
In an effort to continue to advance that commitment, the firm developed its Women's Initiative and Leadership Council (WILC).
The WILC committee is comprised of partners, associates, and staff from our offices around the nation. WILC has been charged with several important missions.
First and foremost, WILC focuses on recruiting, developing and retaining women attorneys and fostering female leadership within the firm. WILC seeks to foster mentor relationships among women attorneys and encourages the sponsorship of female attorneys to assist in their development as leaders both within and outside of the firm.
WILC serves to provide a forum for attorneys to share experiences, and brings together women attorneys in the firm to share resources, exchange ideas and build business development opportunities. The committee looks closely at cultivating an inclusive environment while addressing important issues such as work-life balance and preventing attrition.
WILC also looks critically at the advancement of women outside the firm and seeks to spearhead programs and projects geared towards that goal. The committee promotes business development by and for women by hosting and supporting various women-focused events and programs, and encourages firm participation in bar organizations and other groups with a similar mission of promoting the advancement of women in the law and society.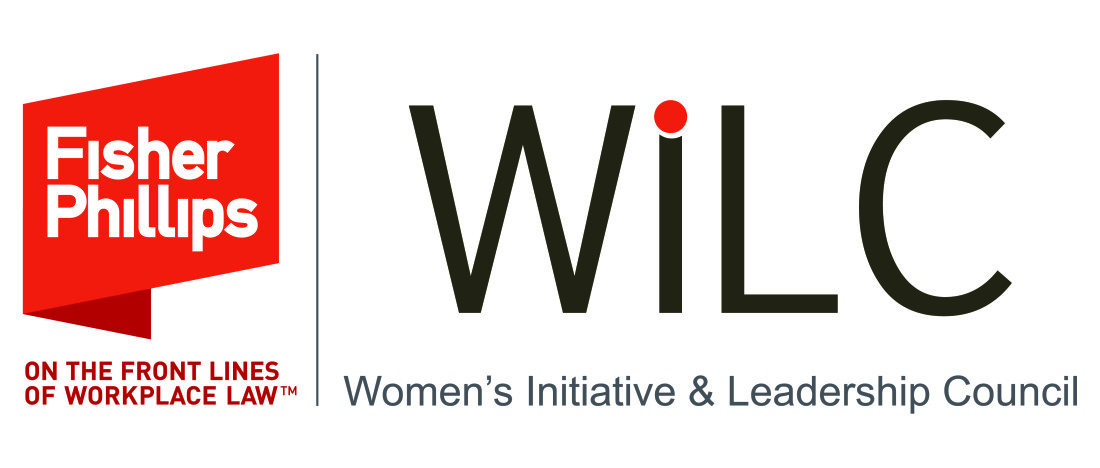 Purpose & Goals:
Recruitment and retention of female attorneys and support staff
Mentoring and sponsorship opportunities
Business development and building client relationships
Work/life management considerations
Leadership development and opportunities
Discussion forum and sharing of experiences, ideas and resources
Participation and involvement in various women-focused organizations, bar associations and other groups
WILC Spotlight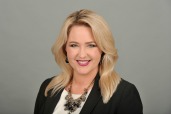 Danielle Moore – Partner, San Diego
Danielle Moore is a partner in the San Diego office and serves as co-chair of WILC. Danielle has recently been appointed to her third term as the President of Lawyers Club of San Diego's North County Chapter. Lawyers Club is a specialty bar association with over 1300 members that seeks to advance the status of women in the law and in society. Danielle has also served on the Board of Directors for the organization since 2012 and has been actively involved in the work-life balance committee as well as a member of a joint task force with the San Diego Chapter of ACC whose goal is to develop strategies for advancing women in-house and outside counsel. Danielle is also a member of the Mother Attorney Mentoring Association and a past member of the National Association of Women Business Owners (NAWBO). Danielle was named one of the Top Lawyers in San Diego in 2014, was selected one of the 2014 "Best of the Bar," and one of the 40 Under 40 brightest minds in San Diego for 2013. Danielle also teaches an employment law course at San Diego State University's College of Extended Studies and serves on the Human Resources Advisory Board for the College.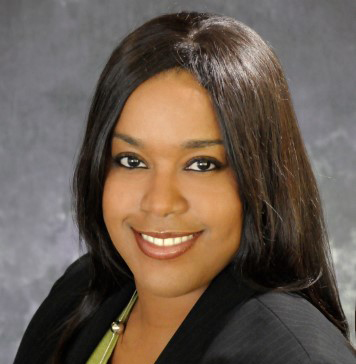 Kristen Nesbit – Partner, Los Angeles
Kristen Nesbit is a partner in Fisher Phillips Los Angeles, California office where she practices employment litigation and client counseling. She is a WILC Ambassador for the Los Angeles office and has been influential in advancing the goals of WILC. Kristen was also selected by the firm to serve as its Leadership Council on Legal Diversity Fellow for 2015-2016.
Kristen has represented employers at both arbitration and trial, where she has obtained favorable results including multiple jury trials that have resulted in defense verdicts for her clients. Most recently, Kristen served as co-trial counsel in the case Jose Lomeli and Richard McAllister v. Arrow Truck Sales, Inc, Volvo Group North America, Inc, Jody Johnson and Brent Stout where she obtained a complete defense verdict after a twelve day jury trial in downtown Los Angeles, California.
In addition to Kristen's outstanding legal work, she has received several honors. In 2013, Kristen was named to the 'Hot List' for Minority Attorneys Under 40 in the Western Region by Lawyers of Color Inc. in 2013, which is comprised of only 100 attorneys who practice in the Western Region of the United States. In 2015 and 2016, Kristen was recognized as a Southern California Super Lawyers – Rising Star and Southern California - Top Women's Attorney by Los Angeles Magazine. Kristen was also selected by the National Advocate as a Top 100 African American Lawyer in 2015 and 2016. In 2016, Kristen received the "Women of Influence" Award from the business publication L.A. Biz for her accomplishments in the legal field. Kristen also has served and continues to serve on various non-profit boards throughout Southern California, including the University of California at Santa Barbara (UCSB) Alumni Association Board of Directors, where she currently chairs the Diversity and Multicultural Committee. Kristen has also served as a mentor and program advisor for the Judge Stephen O'Neil Mentoring Program, which mentors high school students who are interested in becoming lawyers.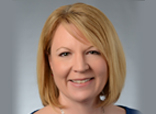 Cynthia Belvins Doll – Partner, Louisville
Cynthia Blevins Doll is a partner in the Louisville office and serves on the Advisory Board for WILC. Cynthia served as a member of the Kentucky Commission on Women for eight years and is a past chair of the Kentucky Women Remembered exhibit. She also served as an adjunct legal writing instructor at the Brandeis School of Law at the University of Louisville in 1994. Cynthia is "AV" Peer Review Rated by Martindale-Hubbell and has been recognized in Kentucky Super Lawyers since 2007. Cynthia has also been listed in The Best Lawyers in America since 2010 and named one of the top 25 women lawyers in the state of Kentucky by Law and Politics.
Jackie Greenbaum – Business Development Manager, California
Jackie Greenbaum is the Business Development Manager for the Southern California offices. She also serves as the WILC Administrator. She began her career with Fisher Phillips as a Human Resources Paralegal in August 1995. In the years that followed, she grew and developed into the firm's Client Relations Manager for California. She also began various projects targeted at advancing women in the legal community years before it was fashionable to do so. In 2009, Jackie started working with the Irvine office to develop an outside women attorney niche group as well as a internal women attorney business development initiative. The niche group, comprised of 16 women attorneys each representing different areas of law, was very successful and has since been replicated in other offices. Jackie also helps host the Professional Women's Mastermind Roundtable with Grace Horoupian. Jackie is a member of various women centered organizations, including the Lawyers Club of San Diego and Connected Women of Influence. Jackie also serves on the WILC Advisory Board.
WILC News and Community
WILC supports and hosts a variety of women-focused events, as well as sponsors a number of organizations whose focus is advancing the status of women.
Fisher Phillips Partners Named "New York's Notable Women Lawyers" - January 2, 2019
Fisher Phillips today announces that partners Kathleen Caminiti and Melissa Osipoff have been selected for inclusion in Crain's New York Business 2019 Notable Women in Law list. The list recognizes attorneys who have impacted New York City in major ways, honoring the achievements of the brightest and boldest legal minds, and those with both distinguished careers and exceptional civic and philanthropic activities.
As co-chair and a founding partner of the Fisher Phillips Pay Equity practice group, Kathleen counsels employers on matters surrounding pay equality, state pay equity legislation and litigation, and pay equity compliance audits. She was instrumental in launching the firm's Pay Equity Interactive Map which includes detailed information of the pay equity laws of states and municipalities across the country. Additionally, Kathleen has extensive experience handling employment litigation matters, ranging from individual plaintiff discrimination claims to wage and hour class and collective actions. She has successfully defended cases alleging civil rights violations, race, sex, age and handicap discrimination, sexual harassment, whistle-blowing, wrongful discharge and retaliation. Kathleen also is a partner in the firm's New Jersey office.
Melissa is at the forefront of New York State and New York City's complex and ever-changing employment law landscape. Because of her expertise, she is a trusted advisor to businesses regarding compliance with a wide variety of employment law issues. Melissa also represents employers in all aspects of employment-related litigation involving single plaintiff or multi-plaintiffs, including claims under anti-discrimination and wage and hour laws. She also represents employers in matters involving wrongful termination, employment contracts, restrictive covenants and trade secrets. To keep her clients well-informed, Melissa writes extensively regarding the latest state and city employment law developments.
She is a member of the firm's Pay Equity practice group and has spoken frequently on compliance with New York's pay equity laws.
WILC Congratulates New 2019 Female Partners - January 2, 2019
On January 2, 2019, Fisher Phillips announced the elevation of 14 attorneys to partnership. WILC congratulates the five new female partners included in the firm's 2019 class and is proud to support their achievements. The new female partners are:
Jessica Causgrove (Chicago)
Courtney Leyes (Memphis)
Lori Maring (Atlanta)
Christina Michael (Philadelphia)
Lizbeth Ochoa (Irvine)
Fisher Phillips was a Proud Sponsor of the Event "Cultural Competency for Corporate Counsel" - October 16, 2016
Fisher Phillips was a proud sponsor of the event, "Cultural Competency for Corporate Counsel," on October 6, 2016 in Seattle, Washington. The attendees heard from cultural competency experts through a key note presentation and an interactive panel moderated by Clarence Belnavis and Catharine Morisset. The panelists included Dr. Caprice Hollins, Co-Founder, Cultures Connecting, Danielle Askini, Executive Director, Gender Justice League and Roleta Batiste, Diversity and Inclusion Director, Washington State Human Resources Council. Dr. Caprice Hollins gave the keynote.
Fisher Phillips Recognized as a "Champion of Women" by Connected Women of Influence - March 18, 2016
At an awards ceremony on March 16, Fisher Phillips received the "Champion of Women" award by Connected Women of Influence, a leading association recognizing leaders and trail blazers in professional services companies. In front of a crowd of 300 guests, the firm took home the top prize of the day, which was also the only award given to a company. In addition, Partner Danielle Moore was honored as a final nominee in the "Women Breaking Barriers" category.
Connected Women of Influence strives to support and recognize women at business-to-business companies who make an impact on their communities and colleagues. The association's various programs provide opportunities for members to connect, cultivate and collaborate, with an overall goal of advancing women in business. The "Champion of Women" award recognizes a company or organization that provides internal programs and initiatives that are unique, cutting edge and specifically designed to support the advancement and acceleration of women in the workplace. The "Women Breaking Barriers" nominees are women who utilize their position, stature, expertise and influence to break down barriers and effect positive change in their professions, industries or enterprises.
"At Fisher Phillips, we are committed to gender equality and embracing diversity – in all its forms – in the workplace," said Chris Hoffman, managing partner of the firm's San Diego office. "We are honored to be recognized by Connected Women of Influence, an organization whose vision and goals we embrace."
Fisher Phillips has been a contributing member to Connected Women of Influence for the last few years, with partners and staff participating in various initiatives with the association. The firm also created and supports a similar in-house program, the Women's Initiative and Leadership Council (WILC), which focuses on recruitment, development and support for women throughout Fisher Phillips. WILC also provides a forum for attorneys to share experiences and ideas to support advancement.
"Through WILC, and with the support of the firm, we have been able to promote and encourage the advancement of women in our profession," said Moore, co-chair of the WILC committee. "I am honored to have been recognized by such an important and prominent group for the efforts being done both regionally and nationally with our firm."
LA Women of Influence Awards Kristen Nesbit Nomination for WILC - January 28, 2016
On Thursday, January 28, 2016, Los Angeles Partner Kristen Nesbit was honored by the business publication L.A. Biz at the 2016 Women of Influence Awards Luncheon. The award, in its second year, consults a variety of sources, including association partners, entrepreneurs, business owners and executives to identify 50 successful women with strong community commitment and a track record of paying it forward.
L.A. Biz's "Women of Influence" program is part of a national effort by American City Business Journals to identify and celebrate women business leaders and to foster business environments that will create even more successful women in the future.
In addition to her honor from L.A. Biz, Kristen's previous recognitions include her inclusion in the 2013 "Hot List" for Minority Attorneys Under 40 in the Western Region by Lawyers of Color Inc., Top Women's Attorney designation by Los Angeles Magazine and selection by the National Advocate as a Top 100 African American Lawyer in 2015. She was also recognized by Southern California Super Lawyers as a Rising Star. Kristen earned her J.D. from Loyola Law School and her B.A. from the University of California, Santa Barbara.
Tampa Hosts 2nd Annual "Evening at the Spa" – November 3, 2015
Tampa business women enjoyed a tranquil evening, where both their skin and palate were pampered with flavors of relaxation, at the Epicurean Hotel Spa Evangeline in the trendy Hyde Park historic district of South Tampa. The event was hosted by WILC Steering Committee co-chair Christine Howard and attorneys Theresa Gallion and Marci Britt of the Fisher Phillips Tampa office. In addition to a variety of Evangeline's signature services the guests enjoyed specialty cocktails, appetizers and heartwarming treats from Chocolate Pi. As with other WILC sponsored events, the evening is another example of Fisher Phillips providing an opportunity for Tampa's legal and human resources community to develop connections or simply enjoy each other's company.
A Night of Cooking - October 22, 2015
On Thursday, October 22, 2015, the Denver office of Fisher Phillips hosted a night of cooking with Chef Dan Witherspoon of the Gourmet Spoon at The Seasoned Chef Cooking School. The event offered a very hands on and collaborative cooking event in which Fisher Phillips lawyers, clients and guests had the opportunity to team together to prepare a delicious meal while enjoying each other's company. Clients commented that it was not only nice to catch up with their Fisher Phillips' team in this setting, but to visit with old friends and colleagues. It was a pleasant night for all.
Women Lead Conference - October 22, 2015
On Thursday, October 22, 2014, Grace Horoupian was a panelist on "Breaking Barriers: Companies Striving to Advance Women in the Workplace" at the Women Lead conference, sponsored by Connected Women of Influence in San Diego, California. The panel consisted of various individuals from major corporations discussing company initiatives to advance women to leadership positions. Grace spoke extensively about the firm's Women's Initiative Leadership Counsel ("WILC") and its commitment to recruit, develop and retain women attorneys and foster female leadership within the firm. Grace explained that one of the ways that WILC strives to meet these goals is through WILC ambassadors and leave liaisons for each of their offices. In particular, Grace emphasized that WILC's leave liaison program was created to ensure women stay engaged in the firm, especially before, during and after leaves so that the next generation of women leaders are not lost in such transition periods.
Networking at the Ritz-Carlton Spa – September 17, 2015
On Thursday, September 17, Fisher Phillips hosted an evening of relaxation and networking for women at The Ritz-Carlton, Fort Lauderdale Spa. Professionals from across various industries enjoyed food, wine and spa treatments at the event.
Diversity & Inclusiveness Committee and WILC Program Nominated for Excellence in Workplace Diversity Award - September 10, 2015
Fisher Phillips was selected as a finalist for the Excellence in Workplace Diversity Award at the Palmetto Vision Awards Gala held by South Carolina's Chamber of Commerce on September 10, 2015. The nomination was in recognition of the firm's Diversity & Inclusiveness Committee and Women's Initiative & Leadership Council (WILC) program. The firm's WILC program strives to advance women within the firm and in the legal community. Our Diversity & Inclusiveness Committee addresses recruitment and retention issues and develops the firm's strategic management initiatives in these areas.
WILC Program Nominated for Champion of Women Award – March 25, 2015
The Fisher Phillips Women's Initiative and Leadership Council (WILC) was nominated for the Champion of Women Award at the Annual Women of Influence Awards Luncheon held by the San Diego Chapter of Connected Women of Influence on March 25, 2015. The nomination was in recognition of the firm's internal programs and initiatives that are specifically designed to support the advancement and acceleration of women in the workplace. WILC was also selected as one of the top three finalists along with Qualcomm and Jazzercise, Inc. Partner Amy Lessa was a judge in all categories except for the Champion of Women Award category, in which WILC was a nominee. Amy Lessa, Danielle Moore, Megan Walker and Jackie Greenbaum attended the event on behalf of the firm.
Women's Night Out at Woo Cosmetics – February 5, 2015
On Tuesday, February 5, Fisher Phillips and Dress for Success Atlanta hosted Women's Night Out at Woo Cosmetics. Attendees donated gently used business attire and toiletries to support Dress for Success Atlanta's suiting initiative. As a bonus, all attendees received an evening of pampering with make-up consultations from the professionals at Woo Cosmetics in Peachtree Battle Shopping Center. Nearly 40 professional women attended the two-hour event.
Evening at the Spa in Tampa – November 13, 2014
Tampa business women enjoyed a tranquil evening at the spa, hosted by WILC Steering Committee chair Christine Howard, and attorneys Theresa Gallion and Marci Britt of the Fisher Phillips Tampa office. In addition to a variety of spa services the guests enjoyed specialty cocktails and appetizers while socializing at the Epicurean Hotel Spa Evangeline in the trendy Hyde Park historic district of South Tampa.
Evening at the Museum - October 16, 2014
The Philadelphia and New Jersey offices of Fisher Phillips hosted a joint WILC event at the University of Pennsylvania Museum of Archeology and Anthropology. In addition to cocktails and a private tour of the amazing cultural treasures at the museum, the participants enjoyed a unique presentation on the complexities of Fine Art Repatriation by Cynthia M. Jacob, of the Fisher Phillips New Jersey Office. Lori Armstrong Halber and Cynthia Jacob helped to organize the event.
Women, Influence & Power in Law conference in Washington DC. – September 18-19, 2014
On September 17-19, 2014, the firm sponsored the Women, Influence & Power in Law conference in Washington DC. Partners Danielle Moore, Regina Petty and Lori Armstrong Haber all attended as representatives of the firm and the firm's Women's Initiative and Leadership Council (WILC). The conference is the only national forum facilitating women-to-women exchange on current legal issues and is led and facilitated almost exclusively by women. The conference was led by women corporate counsel with the purpose of creating a meaningful exchange between in-house and outside counsel. Regina Petty served as a panelist at the Conference in the Executive Leadership track, providing insight on the topic "Managing Alpha-Personalities." Danielle Moore commented that "The Conference was a wonderful way to meet women in-house counsel and the programming was truly excellent. I was pleased and honored that Fisher Phillips was a part of such a wonderful event."
Spa Day in Chicago – July 31, 2014
On July 31, 2014, Fisher Phillips' Chicago Office held a spa event at Renew Spa. The project was spearheaded by WILC Steering Committee member Jessica Huynh Causgrove. The event was a huge success with several important women clients and business women attending. Attendees received spa services, gift bags, and enjoyed cocktails and appetizers while socializing before and after their chosen spa services.
Event Honoring Hon. Sandra Day O'Connor – May 8, 2014
On May 8, 2014 Fisher Phillips' San Diego Office sponsored Lawyers Club of San Diego's 42nd Annual Dinner "Raising the Bar." The event honored retired U.S. Supreme Court Justice Sandra Day O'Connor who also served as the event's keynote speaker. The event, which was sold out months in advance, was attended by several hundred guests, including Fisher Phillips' attorneys Danielle Moore, Regina Petty and Megan Winter as well as Fisher Phillips' clients. Danielle Moore, Lawyers Club current board member and Chapter President, and Regina Petty, former board member, were also acknowledged with other members for their contributions to the organization. For the past three years, Fisher Phillips has been a sponsor of the organization generally and throughout the year at various events.
Ladies Night in Atlanta – February 26, 2014
The Atlanta office of Fisher Phillips hosted a Ladies Night Out on February 26, 2014 at The Mandarin Oriental Hotel. WILC Steering Committee member Kim Thompson was pivotal in organizing the event. The event included live music from Nick Hagelin, a chocolate tasting presented by Cacoa Atlanta Chocolate Company, food and drink, and fabulous door prizes. It was a wonderful opportunity to relax and network while enjoying cocktails and sweets.
WILC Leadership
WILC Chairs
Danielle Moore
Melanie Webber
WILC Steering Committee
Cheryl L. Behymer
Lori Armstrong Halber
Kim Thompson
Danielle Urban
We are proud of our tradition of inclusion, and are working to expand upon it. We recruit, hire, develop, retain, and promote the best attorneys and staff at all levels – regardless of race, color, ethnicity, gender, religion, age, LGBTQ identification, marital status, disability, background, or viewpoint.
Fisher Phillips has created a Diversity and Inclusion video series which discusses the history of diversity and inclusion at Fisher Phillips while recognizing significant work still needs to be done. The video series also highlights how Chief Diversity Officer Regina Petty will help advance diversity and inclusion at Fisher Phillips.
Chairman Roger Quillen signed a pledge making him a member of Price Waterhouse CEO Action for Diversity & Inclusion™. The pledge commits him personally to the advancement of diversity and inclusion in the firm's workplace. To learn more, view the interview with Roger.