Local Cardiac Arrest Survivor Advocates for CPR Training and Education
7.11.17
In an interview with 41 Action News, Jim Holland and his wife Nancy discuss how a traumatic moment in their life has led them to become advocates for CPR training in the workplace.
The two first realized the importance of such education after Nancy went into cardiac arrest at a restaurant and the manager was able to perform CPR on her until the ambulance arrived, ultimately saving her life.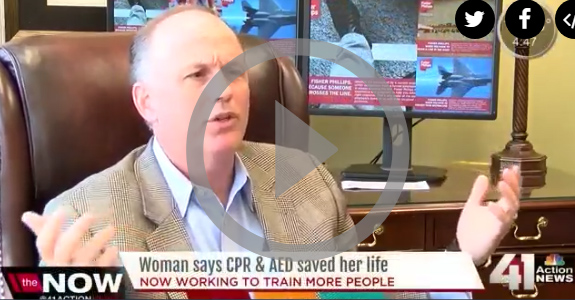 "Had he not done what he did, my family wouldn't be here." says Jim in reference to the manager who performed the CPR.
Jim then states, "It's kind of like life insurance. You hope to God you never need it, but if you need it, you'll be glad it's there."
To watch the full interview, please visit 41 Action News.