Hurricane Preparedness in the Workplace
6.25.17
In an interview with WDSU on June 25, Michelle Anderson offered advice to business owners on how they can be best prepared for hurricane season.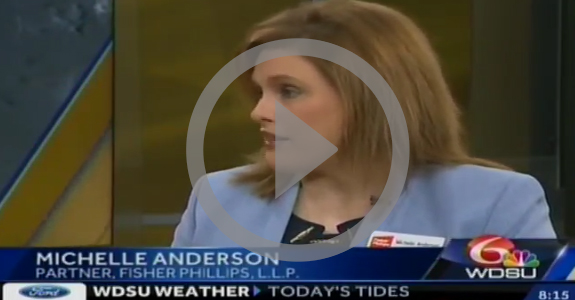 "If you don't have a plan in place for a weather event, you need to get one in place, which would include whether you're going to shut down, whether you have key employees that may have to stay during an event, and whether you have people who are able to work remotely," said Anderson.
To watch the full interview, click here.