California: Annual Employment Law Update by Fisher Phillips & ADP
Date and Time
10.7.20
9:00 - 10:30 am PST
In the midst of the pandemic, California employers continue to face many new laws and regulations. This year, we will discuss the following bills that have either already been signed by Gov. Newsom or are expected to be signed by the end of September 2020.
Join Fisher Phillips attorneys Usama Kahf and Boris Sorsher as they cover the below important topics:
AB 1867 – Supplemental COVID-19 Paid Sick Leave
AB 685 – Employer COVID-19 Reporting Obligations
SB 1159 – COVID-19 Workers' Compensation Presumption
SB 1383 – Expansion of the California Family Rights Act (CFRA)
AB 1281 – Extension of the CCPA Exemption for Employee Data
AB 2257 – More Changes to AB 5 and the "ABC Test" for Independent Contractors
This event is sponsored by ADP.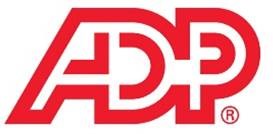 *This event is approved for 1.5 Hours of HRCI/SHRM credit.
For questions, please contact Sidra Trajcevska at strajcevska@fisherphillips.com.
---
Fisher Phillips is committed to providing access to all of our events for disabled attendees. Please contact Sidra Trajcevska at strajcevska@fisherphillips.com if you need an accommodation to participate in this event. Please give us 72 hour advance notice prior to the scheduled event. Thank you.